Fumones stencilistas.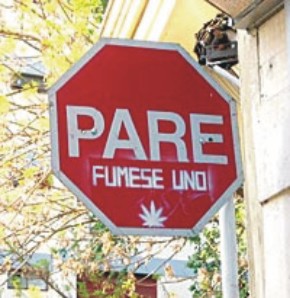 En algún lugar de Buenos Aires...
Acá no se ven estas cosas. O capaz que nuestros fumones están tan colgados que no da para salir a hacer pintadas.
(The sign says: "Stop, smoke one".)Somewhere in Buenos Aires... Here we don´t see this kind of thing. Or maybe our junkies are so high they don´t feel like going out and do stencil.